The allergic response is caused by an overreaction of the immune system that recognizes the foreign allergen, triggering a "red alert" that causes the production of a substance called histamine.
Histamine is the actual culprit of rhino-conjunctivitis, coughs, sinusitis, respiratory problems, itching and dermatitis.
It's no coincidence the drugs typically prescribed to counteract these types of allergic reactions are called antihistamines, at times a life-saver, but not without significant side effects such as nausea, gastric and intestinal disorders, reduced alertness and concentration.
In short, drugs for the critical moments, but not a permanent solution. What can we do then? There's only one option: prevent. But how?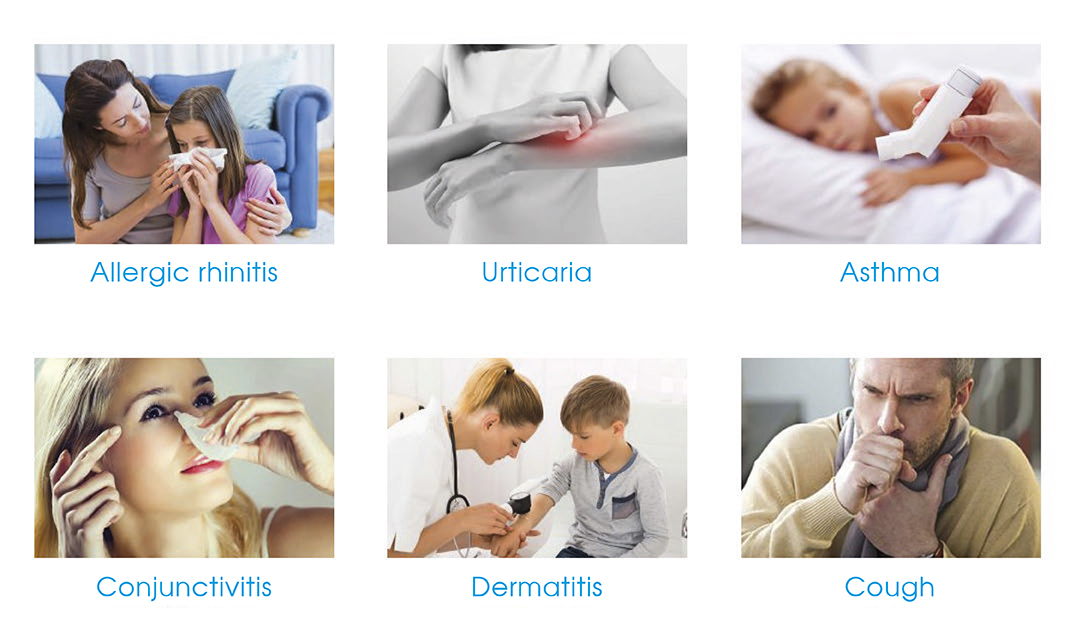 Bio Allergy Friendly Room
Aware of this widespread problem, in accordance with the guidelines expressed by field specialists, we have developed a program of environmental prophylaxis for the prevention of respiratory allergies: Allergy Free Hotels®.
The Protocol provides for a series of measures that guarantee a significant reduction in the presence of allergens within tolerable levels, even for the most sensitive subjects.
It is interesting to note the beneficial effects that can be achieved with proper environmental sanitation interventions.
Making allergy friendly bedrooms means:
√ to promote sleeping on a whole and its beneficial effect on the body
√ to prevent the onset of allergic diseases
√ to hinder the onset of asthma in young children of parents with allergies and/or food intolerances
√ to decrease symptoms in allergic individuals and therefore the intake of medication